If you have a large number of shipments and you need to save time, one of the fastest forms of processing shipments is by importing a file in CSV format.
Follow these simple steps:
1. Click on Import a .CSV file and select Choose the .CSV to import.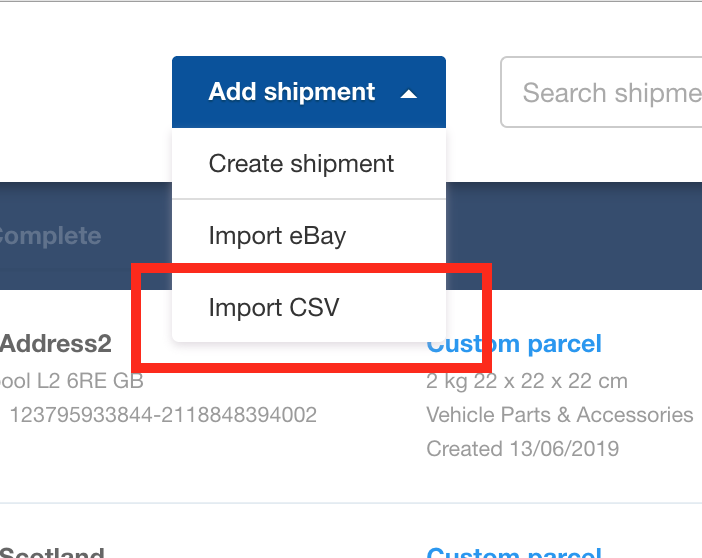 2. A new window will open asking you to attach the file containing all the orders you wish to import. It is very important to download the sample (carbon copy) that we provide as an example so that the import can be completed correctly. Every field, space, comma, must be perfectly adhered to for the import to take place correctly.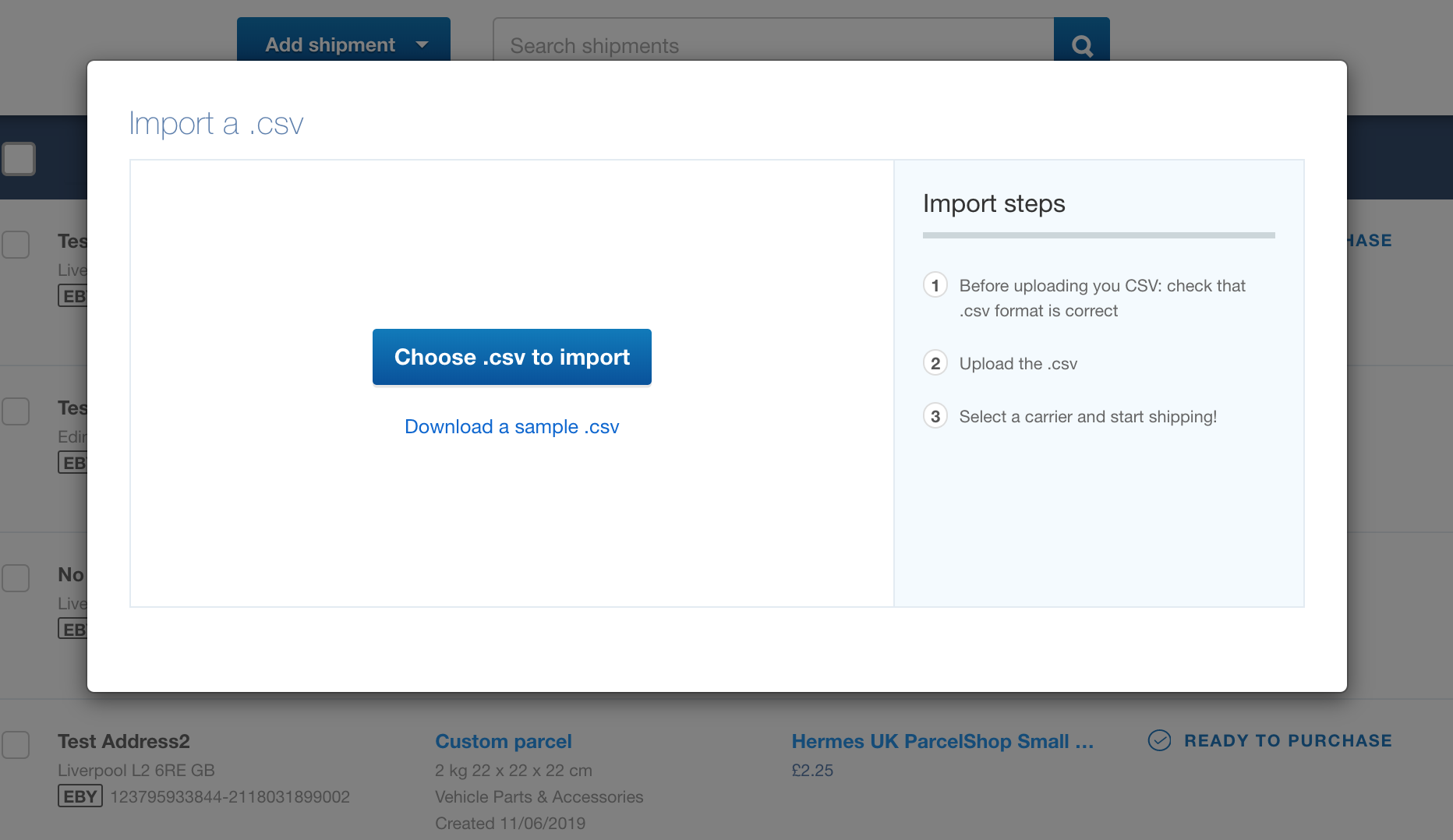 3. Finally, upload the created file with all your orders. Automatically, the orders will be displayed in the "Draft" folder and you only have to finish the process by completing them.