PayPal Shipping powered by Packlink works with the best carriers in the UK: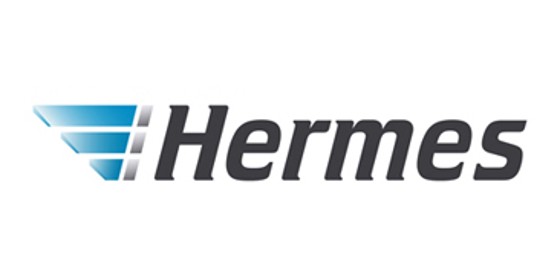 Hermes: myHermes is now one of the leading online delivery solutions for anyone who wants to send a parcel. myHermes' two-day service via its nationwide network of myHermes ParcelShops and three-day delivery service collected from the doorstep provide an effective and affordable alternative to other UK carriers. Since its launch, myHermes has expanded the available services with the launch of myHermes ParcelShops in June 2012 and the service is now available in over 4,500 locations.
UKMail/DHL: is one of the largest integrated print and postal operators in the UK. UKMail has 52 sites across the UK and 4,000 dedicated people. UKMail is part of Deutsche Post DHL which provides financial security and peace of mind that the solutions offered are sustainable and continually invested in to provide the best levels of service.

UPS: was founded in 1907 as a courier company in the United States, since then, it has grown into a multi-billion-dollar corporation by clearly focusing on the goal of enabling commerce around the globe. Today, UPS is a global company with one of the most recognised and admired brands in the world. UPS has become the world's largest package delivery company and a leading global provider of specialized transportation and logistics services. Every day, they manage the flow of goods, funds, and information in more than 200 countries and territories worldwide.
DPD: is one of the UK's leading time-critical carriers and can satisfy all your distribution needs, whether your consignments are for the UK or elsewhere in the world. Integrating their own extensive UK network with their unrivalled ground-based service to Europe and Air Express service to the rest of the world, they are well placed to satisfy all your distribution and logistics needs. In addition, their team of people has the technology and information systems to provide a seamless service for you and your customers. DPD has a total support network that will act - if you want it to - as an extension of your own business.